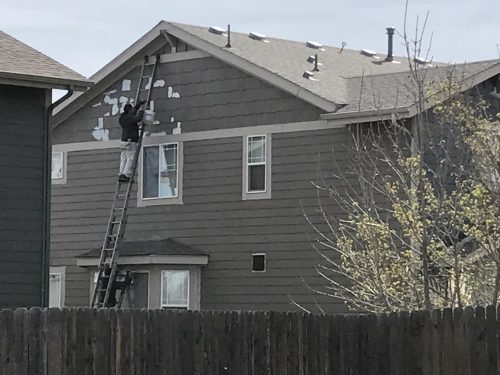 Siding not only gives your home personality and appeal, it's also your first line of defense against weather and the elements. Good siding will keep your home looking great and duly protected. If your siding becomes damaged or dated, however, you could be leaving yourself vulnerable.
C Property Restoration, Roofing, and Remodeling should be your first choice for siding repair and replacement when the time comes. We're the most complete siding contractor in Aurora, CO! From simple repairs for cracked vinyl siding, to complete replacements for your damaged aluminum siding, we welcome projects of all sizes and scopes. No matter the size of your home or the siding material you have, our experts will deliver restorative results.
Complete Siding Capabilities
Inspection: Concerned about a crack in your siding? Unsure of the scope of damage to a particular section of your home's façade? We'll be happy to inspect the scope of any damages or imperfections, to provide you with the information you need to get it repaired or replaced, before a problem develops.
Repair: Cracked, bent or otherwise damaged siding? Get repairs and solve the problem quickly, before it leads to more severe damage for your home! We identify the full scope of repairs and offer thorough solutions that resolve all types of damages fully and completely.
Replacement: Whether your siding is old or just unbecoming, we're able to provide customers will full siding replacement in Aurora, CO. Our team works quickly to remove your old siding and replace it with something stronger, that's more modern and effective.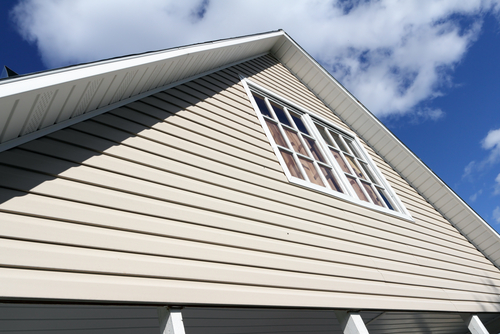 Storm Damage Repair
We all know the power of Mother Nature and the damage a strong storm can create. When a storm ravages your home and leaves your siding dented, hanging loose or cracked, give our team a call for repairs. From simple hail damage and dents to complete siding replacements, we're adept at working with homes suffering from storm damage. Don't waste any time in contacting us once the storm has passed!
Get Siding Service Today
From small sectional repairs to complete siding replacements, the team at C Property Restoration, Roofing, and Remodeling is ready to assist you in restoring the beauty and integrity of your home. Contact us today for any and all siding projects, big and small. We can be reached at 303-340-8979.