C Property Restoration, Roofing, and Remodeling
With more than 20 years of experience and dedication to the local community, C Property Restoration, Roofing, and Remodeling is a full-service provider of roofing installations, repairs, and maintenance; window and gutter installation; insulation; drywall; exterior and siding repair; and interior and exterior house painting. To learn more about the services we provide and to receive a no-obligation estimate, please give us a call today!
Roofing, Painting, Gutters and Remodeling in Aurora, CO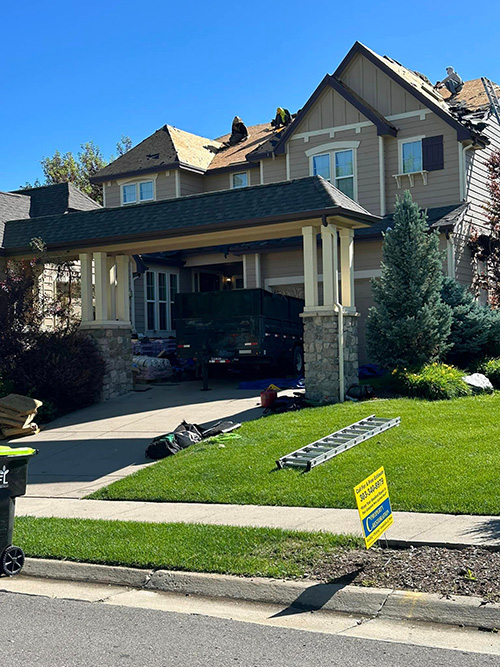 When your home needs professional repair or restoration services, trust C Property Restoration, Roofing, and Remodeling to deliver superior workmanship to customers throughout our communities! Whether you need someone to remedy hail damage to your siding or you're looking for a roofing company in Aurora, CO to re-roof your home. C Property Restoration, Roofing, and Remodeling specializes in exterior services—including roofing, gutters, siding, windows, fencing and more—we can also adeptly tackle interior projects as well. Give us a call for drywall, flooring, countertops, insulation and anything else your home might need.
We take pride in providing hassle-free quotes! We are available during the week, Monday thru Friday by phone or in-person, and on weekends including after hours by appointment. What gives our customers confidence is our quality workmanship and expert services we provide as remodeling specialists and roofing contractors in Aurora, CO! So, whether your home needs a fresh coat of paint or a recent disaster has left you seeking heavier restoration, know that you can always call on us for reputable, reliable and professional service. Take a look at just a few more reasons we've been the go-to contractor in the area for decades:
We're a locally-owned and –operated family business, proud to serve homeowners throughout our Colorado communities.
We offer 5-year and 10-year warranties and guarantees on all of our roofing work.
We're fully licensed and insured for your peace of mind and protection.
Our business is accredited with the Better Business Bureau (BBB).
Contact us today for a free, no-obligation estimate on services!
Get a Free Estimate

If you need superior restoration services, provided by a company you can trust and skilled workers, waste no time in contacting us today for a free, no-obligation quote!
C Property Restoration, Roofing, and Remodeling is the premier locally -owned and -operated roofing contractor providing a wide array of house remodeling and repair services to the state of Colorado, including the following communities:
Arapahoe County, Colorado
Elbert County, CO
Adams County, CO
Aurora, CO
Denver, CO
Parker, CO
Centennial, CO
Littleton, CO
Englewood, CO
Thornton, CO
Northglenn, CO
Arvada, CO
Westminister, CO
Lakewood, CO