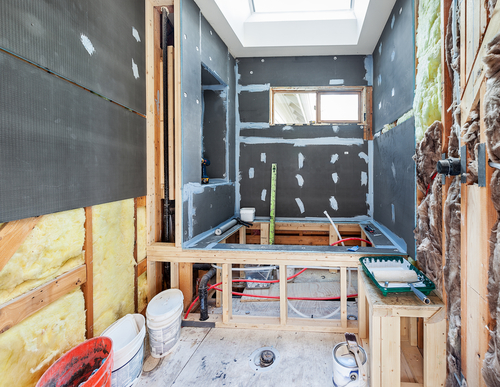 Is your home looking a little dated? Does it need a restorative touch after severe weather or years of neglect? If so, C Property Restoration, Roofing, and Remodeling is ready to provide it with the comprehensive remodeling services it needs to stand out beautifully once again!
As a full-service exterior remodeling contractor in Aurora, CO, we cover all of the major facets of your home that may need to be modernized, repaired, upgraded or changed. Our team works with you to identify areas of improvement and understand your vision for these changes, so we can work quickly and thoroughly to transform your home's exterior.
Exterior Remodeling Capabilities
Siding: From outdated siding to damaged sections and segments of your home's façade, we're able to restore, repair and upgrade siding to complete your home's look. Upgraded siding also helps protect your home and enhance its efficiency.
Painting: Have years of dirt, dust and grime taken their toll on your home's paint? Want a new color scheme to enhance the appeal of your house? We can put a fresh coat of paint on your home to breathe new life into it.
Soffits and fascia: These integral parts of your roofing need care to stay strong and functional. Allow us to upgrade them and enhance their contribution to your home's look, feel and function.
Windows: For improved energy efficiency and better safety, new windows are a must-have. We can install double-hung windows and other varieties, giving your home a much-needed upgrade that will pay dividends in the long run.
Other: Whatever other exterior upgrades or renovations you might need, expect our team to deliver them. We take pride in a job well done and always work to guarantee quality.
Interior Remodeling
In addition to exterior remodeling in Aurora, CO, we also offer a bevy of interior renovation services as well. From drywall to insulation, flooring to cabinets and beyond, call us for any and all remodeling jobs you have. We work with homeowners of all types, as well as property managers looking to reinvest in the properties they own.
Whole-Home Emphasis
No matter the home improvement and repairs in Aurora, CO your living space demands, our team is here to deliver. We pay close attention to the details of your home and what makes it unique, so that we can preserve these qualities as we modernize and upgrade it. No matter what we're focused on, you can rest assured it's going to blend seamlessly, for a home that offers exceptional livability and curb appeal.
Transform Your Home Today
Whether you have a specific project in mind or your entire exterior needs a little TLC, C Property Restoration, Roofing, and Remodeling is ready to help you. Contact us today by calling 303-340-8979 regarding our capabilities or to inquire about a quote regarding your project.